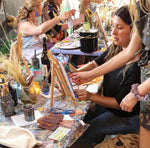 We're Encinitas House of Art
Located in the heart of Encinitas, we are driven to connect the community through the experience and expression of art. Our mission is to cultivate strong character, build resilience, positivity, inspiration and wellness through creativity. By removing barriers to create art, our services provide all the necessary supplies, allowing guests to simply drop in, create and leave without the worry of additional material fees or cleaning up. From art nights, corporate events and private parties to after-school youth workshops and art camps, Encinitas House of Art experiences cater to all skill levels, ages, abilities, interests and comfort levels.
Schedule your memorable experience
Private Events
Experience the studio
open studio & Art Nights!
The Studio
Our temporary Bungalow Location is in Downtown Encinitas
812 2nd St, Encinitas, CA 92024
Art Parties
Open Studios
Art Workshops
After School Art
Get directions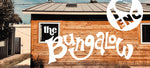 The Studio
Our temporary Bungalow Location is in Downtown Encinitas
812 2nd St, Encinitas, CA 92024
Art Parties
Open Studios
Art Workshops
After School Art
Get directions
Covid19 Updates
We are closely following and implementing CDC guidelines
Dog Friendly Studio
Well behaved and mannered furry friends are welcome to join their artist
Covid19 Updates

We are closely following and implementing CDC guidelines

Dog Friendly Studio

Well behaved and mannered furry friends are welcome to join their artist